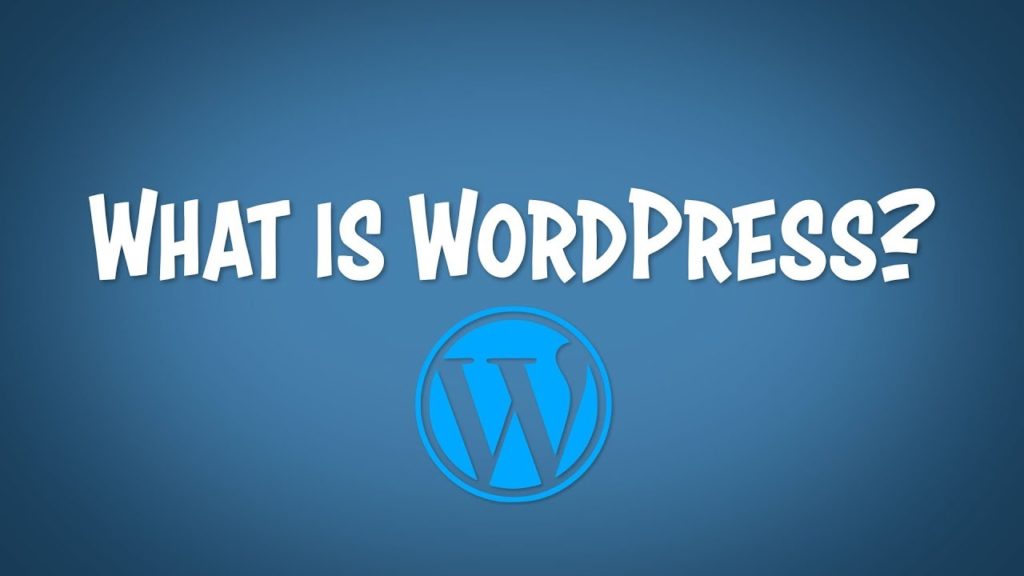 Anyone new to this software will want to know just what WordPress is. Well, there are two definitions for it:
The first, and simplest, definition is that WordPress is a piece of software that you may install and use to create a blog, an app, a website, and so forth.
The second, and more complex, definition is that WordPress is a CMS—or Content Management System. Now, from that description I think you can deduce that it's for managing content.
Essentially, WordPress gives you a platform to share content with the world. And it gives you the tools that you need to do that efficiently and effortlessly.
What is a Content Management System (CMS)?
A website is made up of interlinked web pages that display content such as text, images, and videos to visitors' web browsers. This is the front-end, the part that visitors see. A website also usually has a back-end, which stores all that information and data behind the scenes and makes it possible for the website creator to edit the content.
A content management system (CMS) is software with built-in tools and infrastructure that helps anyone to build a website without needing programming knowledge.
In short, a content management system is a platform that provides you with the skeleton of a website. All the coding and common technical work has been done, you just have to supply the content and layout. A good CMS will make it easy for you to add text and media to your website, and will allow you to create a good-looking branded design.
This is good news because even if you are an experienced programmer, you don't always have time to build a website from scratch. And if you have no coding knowledge whatsoever, your lack of programming skills will not hinder you from creating and launching a website.
That in a nutshell is WordPress: the internet's leading CMS.
Benefits of Using WordPress
Let's look at the benefits that make WordPress the most popular website building platform.
Open source: WordPress is open source, which means the code is available for everyone to see, and anyone can contribute to improving its code.
Free: WordPress is free to download and install. You can choose to self-host your WordPress on your personal server, or you can choose managed WordPress. Either way, you will need hosting for your website to be available online. Hosting fees are super affordable.
Flexibility: You can do anything with WordPress because it offers a lot of functionality. This means that, unlike platforms that focus only on one purpose like eCommerce, it can be easily adapted to build any project. You can use it to build simple blogs and complex websites.
Easy to use: Someone with absolutely no programming skills can launch their own website using WordPress. Because the programming and design part has already been done, you just need to select a free or premium theme and customize the look of your website. Also, through the WordPress admin, you can easily add your own content.
Easy to learn: You can tap into the fountain of widely and freely available WordPress knowledge from whatever device you use. Unlimited learning resources, both paid and free, make it easy for anyone to learn how to use WordPress. You can read step-by-step tutorials and watch how-to videos. You can ask questions in forums and find answers.
Scalable: There is an ecosystem of free and premium themes and plugins to make your WordPress website do way more than you can imagine. You can integrate it with a whole lot of systems. In short, WordPress can grow with your business.
Updates: And most importantly, WordPress is always up-to-date with all the evolving technology. Improvements are made to its core software, and it is constantly updated to patch bugs and improve its speed and performance.
Limitations of WordPress
The out-of-the-box functionalities that WordPress comes with will help you get your website up and running quickly. These features may be sufficient for you, and you may not need to make any additions. The reality is, though, that many of them are basic, and sooner or later you will run into some limitations, prompting you to search for more specialized functionality.
The good news is that WordPress is a versatile content management system. And you want to get the most out of WordPress by exploiting its full potential. You can do this by adding new functionalities to it, or you can vastly extend the existing functionalities it comes with. This is where plugins come in.
How to Get WordPress
To get your website started with WordPress, you may work with WordPress in one of few ways: from WordPress.org, WordPress.com or SiteNotion. Depending on how you wish to work with WordPress, one or the other will suit you best.
1. WordPress.org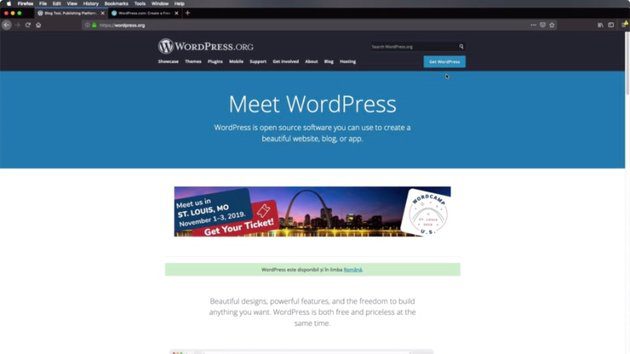 WordPress.org is where to download the standalone version of WordPress in order to install it on your own server.
Working with WordPress in this way is the most flexible. As a result, it is also the slightly more complex option as you need more knowledge to get things up and running. You will need to setup your own server and install the WordPress application into your server. You will definitely need a certain level of knowledge on setting up server or hosting to get this done.
2. WordPress.com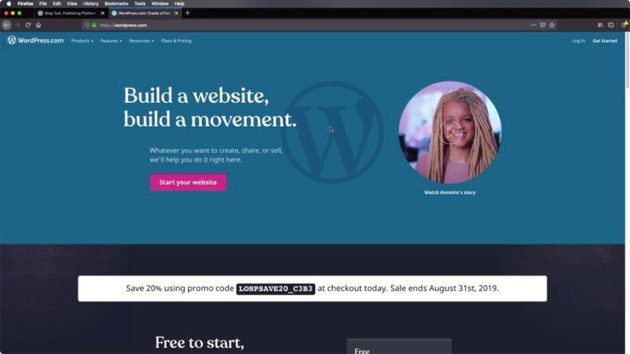 WordPress.com lets you build a website with a WordPress instance hosted on their servers. What this means is that you don't have to have your own server to install the software. You'll be using their platform.
It's a Software-as-a-Service model as it provide a full suite of WordPress Hosting.
This option is the easiest of the two as it removes the more technical aspects of working with WordPress—installing the software and maintaining a server.
3. SiteNotion's Managed WordPress Hosting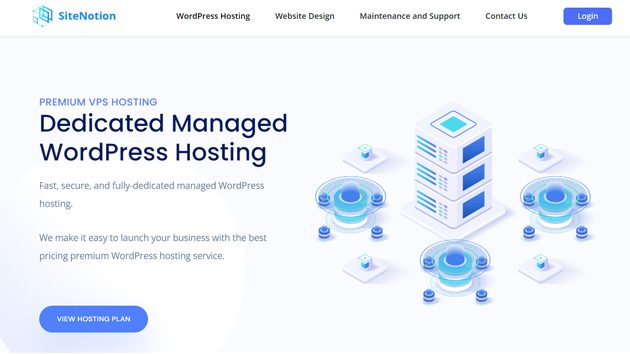 Another solution is to setup your website on some managed WordPress hosting like SiteNotion.
At SiteNotion, it provides fast, secure and fully-dedicated managed WordPress hosting. It means that you do not need to have any programming skills or server knowledge to get your own website built on WordPress CMS.
SiteNotion will cover all the technical aspect like upgrading the PHP version, having your website protected by firewall, malware scanning, automatic backup and more.
What Is WordPress Used For?
As I mentioned in the introduction, it is possible to use WordPress to create simple blogs, large, complex websites, and anything in between. Essentially, anything that can be created by using a content management system can be created with WordPress.
If you need to create a website for, say, a car dealership, you can do that with WordPress. Perhaps you need to create a website for a real estate agency? You can do that with WordPress. Or you're building a portfolio for a photographer, maybe? You can do that too.
WordPress is very versatile, so you can create virtually anything with it; that's what makes it so popular and so powerful.